China for individuals
We are able to offer a wide range of services for individual travelers to China. If you don't want to join a tour group, or canít find a group itinerary that suits your needs, please contact us for a "no obligation" customized quotation, Services can range from a simple "hotel & transfers" package in Beijing to a comprehensive tour of the Silk Road or deluxe Yangtse River Cruise experience.
Beijing
DAY 01: Met upon arrival and transferred to centrally located hotel.
DAY 02: Morning tour to TianAnMen Square and the forbidden City followed by lunch. In the afternoon a tour to the Temple of Heaven and the Summer Palace.
DAY 03: Day trip to Great Wall including lunch. Visit Ming Tombs on the way back.
DAY 04: Transfer to airport for departure.
COST: $540 per person based on twin share(including daily breakfasts in hotels); $380 – single supplement.
Other cities in China
This "city module" is available in virtually any Chinese city including XIAN, SHANGHAI, NANJING, GUILIN, CHENGDHU, HARBIN, GUANGZHOU etc. Using these "city modules" and air flights or train travel between cities you can construct your own special itinerary.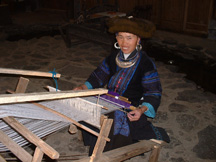 DAY 01: Met upon arrival and transfered to hotel accommodations.
DAY 02: City tour.
DAY 03: Departure transfer.
COST: $295 per person based on twin share; $260 – single supplement.
MODULES INCLUDE: 1st Class Hotel with breakfast, city tour with English speaking guide and arrival and departure transfers.
For Terms and Conditions associated with this tour itinerary please click here.